Welcome aboard to Beyond Cloud, the first edition of our newsletter. Discover our newsletter on a regular basis on various contents regarding MC3 cloud.
This newsletter talks about recent updates on the Marketplace, an interview with our Managing Director, and upcoming events.
We invite you to share your thoughts or ideas!
3 questions to Gilles DEBERT
Partner – MC3 Group
1. Can you introduce yourself?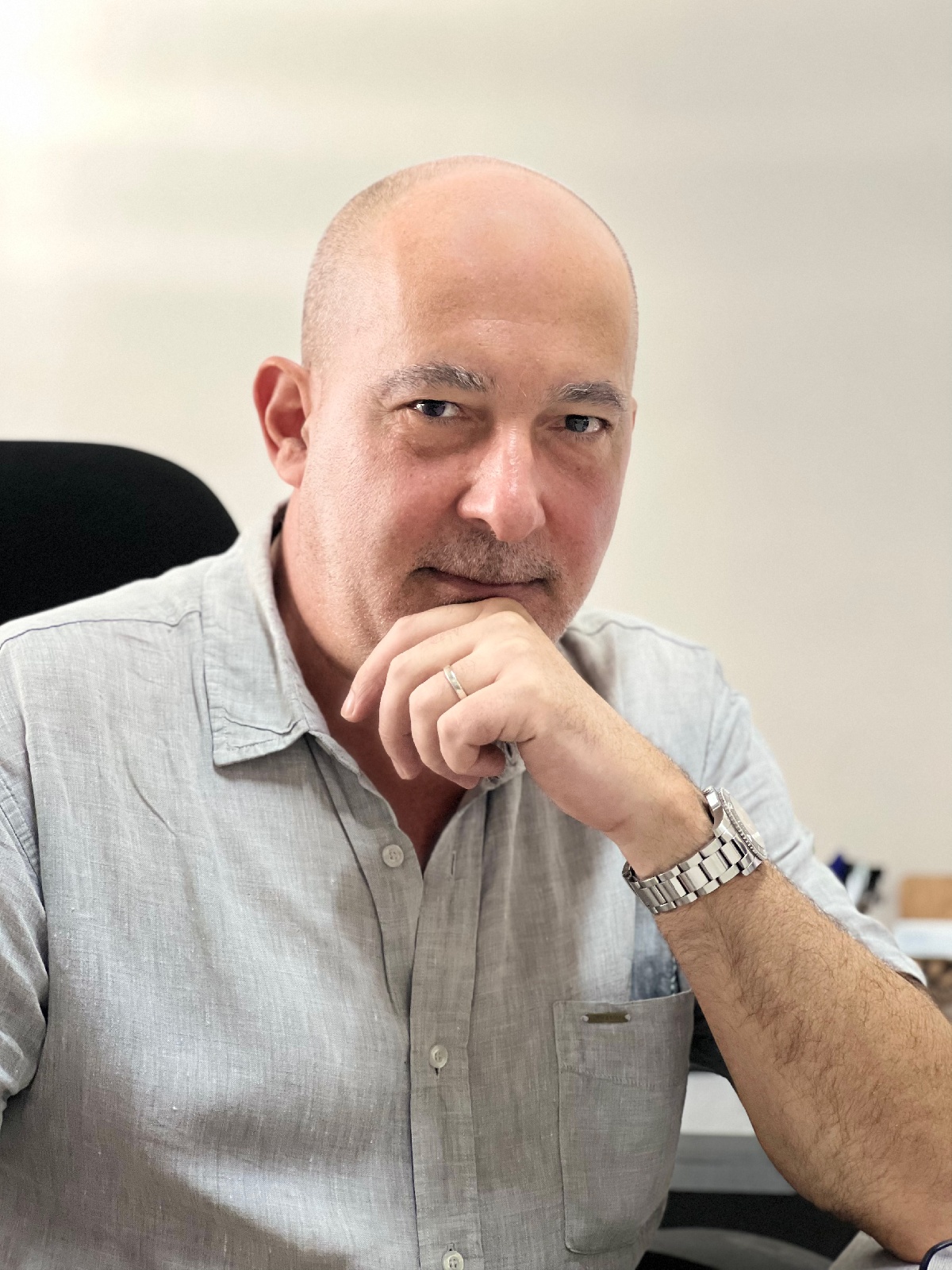 My name is Gilles Debert, and I am 53 years old. I am married with one child and moved to Mauritius in late 1993. After a career of 7 or 8 years with Mauritian computer resellers, I joined MC3 to establish the Mauritian subsidiary where I am the Managing Director, although I have since handed over day-to-day management to Jean Boisbluche, who has been the general manager for several years. Following the closure of MC3 Madagascar in late 2009, I began to take an interest in that market in order to continue distributing Microsoft products through a sub-distributor, and then from 2012, to distribute HP/HPE products through another sub-distributor on site.
These few years led to the reformation of MC3 Madagascar in 2015, which marked my entry among the minority shareholders of one of the Group's subsidiaries. Things evolved thereafter with the creation of Comex Group, where I was appointed along with 4 other associate managers by our founders Gilles Ferranti and Ronan Peron, and finally a partial MBO (management buy-out) at the end of 2020, which saw three of us (Luc Detry, Jacques Bonnet and myself) become shareholders in the Group alongside Gilles Ferranti, Ronan Peron, and an investment fund (Siparex)
2. Can you tell us about your job/role ?
At present, I hold the position of Corporate Officer or Manager of three subsidiaries, namely the two previously mentioned ones and MC3 Cloud. My primary responsibility within these subsidiaries is to establish professional teams in various departments and manage the strategic organization of the businesses. Presently, these three entities have a total of around 55 employees spread across seven countries, soon to be eight. With varying markets and business types, this necessitates a significant level of adaptability and agility. Initially, I was primarily focused on the server and infrastructure business line at the Group level. However, with the formation of teams comprising eight pre-sales specialists, engineers, and business development managers, I now have more spare time to actively participate in C-Level management and partner discussions as a member of MC3 Comex.
3. Can you tell us more about the business and vision of MC3 Cloud?
My personal involvement in the development of sales and the vision of MC3 Cloud started quite early, even though I am certainly not the pioneer in the group nor a specialist like some. At the time of the contract signature with Microsoft, MC3 Maurice was looking for growth opportunities, and we could feel that the shift from traditional distribution (perpetual licenses) to the Cloud with its subscription and off-premises IT resources was going to be a game changer.
With Microsoft introducing almost all of its Cloud offerings in Mauritius, we were able to fully dedicate ourselves to it from the outset. The quality of our teams, both in Mauritius and in the group, allowed us to negotiate this tight turn much better than our competitors, which earned us four consecutive annual partner awards from 2018 to 2021, and a real explosion in our software business.
The decision to transfer this unique activity to a dedicated subsidiary rather than leaving it in each existing operational subsidiary was made relatively early in 2020, but Covid took almost 10 months to materialize. Initially, I was not leading it, but complications in terms of workforce and operations meant that I was eventually appointed by the Comex to take over the leadership at the end of 2021. Today, the challenges still exist of course, but I think that things are stabilizing and we are getting back on track to evolve towards the Solutions and Services Aggregator profile that Microsoft calls for its Cloud distributors: 2023 will be the pivotal year in this regard, and we must not fail!